You Never Fish a Fish Alone In Agro-Ecological Practice
Welcome to PELUM ETHIOPIA CONSORTIUM
PELUM Ethiopia was officially established on 27 April 2016 with the registration number 3624 by six member organizations. At the moment it has fifteen(15) member organizations. The added values of PELUM Ethiopia are:-one, working together with other organizations to overcome different challenges especially external influence like introduction of GMOs. Two, conducting experience sharing strategies, information disseminating, documenting of good practices, etc.
Therefore, PELUM Ethiopia is expected to:- contribute more on the on-going  knowledge development, skills and methods, give practical capacity building in Ethiopia particularly on agro-ecological practices, access and disseminate publications and materials to strengthen the implementation capacity on agroecology and be part of a dynamic and focused regional and international work-net involved  in information sharing, advocacy and lobbying.
PELUM Ethiopia is a member of PELUM Association, which is a network of civil society organizations which was founded in 1995 to work directly or indirectly with local communities and small scale/holder farmers in the areas of sustainable agriculture and natural resource management in East, Central and Southern Africa. Currently, it has over 300 members spread across these three regions, or in twelve countries. These are: Botswana, Ethiopia, Kenya, Lesotho, Malawi, Rwanda, South Africa, Swaziland, Tanzania, Uganda, Zambia and Zimbabwe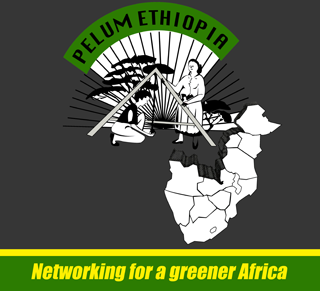 Agriculture/Agro-ecology, Livelihood and Nutrition
Agro-ecologically based food and nutrition security, and food sovereignty is an identity reflected by the decision making process not only on what inputs to use and what to produce but also the decision when to plant. The core values of PELUM Ethiopia in pursuit its vision and mission it will implement based on: People-centered development, Empowerment of land users, Respect for indigenous knowledge, Creativity and innovation, Commitment to action and impact, Gender sensitive development, Participation, Sustainability, and Transparency and accountability.
A project supported by the Bread for the World/ PADD entitled by "Scaling up of Agroecology in Ethiopia through networking" is under implementation in five(5) weredas of Five Regional States and one City Administration. These are:
Assosa Wereda of Benshangul Gumuz Regional State

Lude Hitosa Wereda of Oromia Regional State

Semurobi Gelaelo Wereda of Afar Regional State

Debub Sodo Wereda of SNNP Regional State
Kewet Wereda of Amhara Regional State

Wereda 10; Yeka Sub-city of Addis Ababa Administration
Natural Resource Management and Climate Change
Knowledge Development, Dissemination and Capacity Building
Partnership and Networking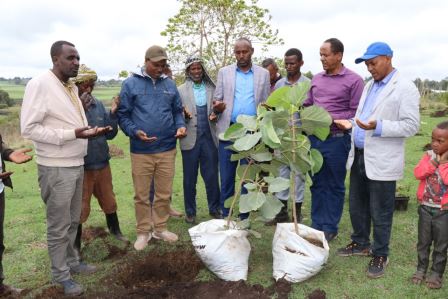 Currently PELUM Ethiopia has four projects with four donors which are implemented in five regions of the country including Addis Ababa City Administration by member organizations. These projects are:
"Scaling up of Agro-ecology in Ethiopia through networking" project supported by the Bread for the World/ PADD.
"Church forest management" project supported by EOC-DICAC
"Conserving Bio-cultural Diversity through Strengthening Community and Ecosystem Resilience" supported by African Biodiversity Network (ABN).
"Harmonized scaling up of agroecology into the Ethiopian Agricultural Extension System" supported by SOS FAIM (Belgium)